10 Florida Residents Arrested for Lewd and Lascivious Behavior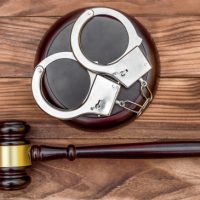 Ten people in Florida were recently arrested for lewd and lascivious behavior. The arrests took place on July 13 and 14 after an investigation that began in 2018. However, there is a lot of secrecy surrounding the investigation. For example, the names and mug shots of those arrested were not made public. Also, there were not a lot of details released about the allegations.
Only one person's name was released, as he was considered a local celebrity of sorts. Jermaine Miller, 29, was a write-in candidate for the Tallahassee City Commission. He was charged with lewd and lascivious behavior. The victim was a child under the age of 16.
The Florida residents were arrested for criminal charges ranging from lewd and lascivious behavior to human trafficking. All were charged with illegally using a communications device as part of their crimes. One person used Facebook to communicate with victims. Another used a text app.
On July 14, those who were arrested appeared via closed circuit TV. Leon County Judge Jason Jones presided over the cases. Some were able to be released on bond, while others were forced to be held without bond. Those who were released were ordered to have no contact with children. Some were also required to be monitored by GPS devices.
What is Lewd and Lascivious Behavior?
Florida's laws regarding lewd and lascivious behavior can be found under Florida Statute 800.04. There are four different offenses under this statute.
Lewd or lascivious battery refers to sex with a child between the ages of 12 and 16. This includes forcing or encouraging a child to engage in prostitution, sadomasochistic abuse or bestiality.
Lewd or lascivious molestation does not involve sexual activity. Rather, it involves inappropriate touching of body parts such as the genitals, buttocks or breasts, over or under clothing.
Lewd or lascivious conduct involves inappropriate behavior that is sexual in nature. It involves touching a child under the age of 16 for the purpose of sexual arousal.
Lewd or lascivious exhibition does not always involve children. It refers to indecent exposure, which may include showing one's genitals in public, masturbating or simulating a sexual activity without having any contact with the victim.
The penalties and charges associated with these crimes can be severe, based on the defendant's prior offenses as well as the age of the victim. The younger the victim is, the more severe the crime.
Seek Help for Your Criminal Defense Case
Lewd and lascivious behavior is a serious crime, especially when it involves children. A person can face a lifetime in prison and be forced to register as a sex offender.
Get help from the Dade City & Zephyrhills lewd & lascivious behavior lawyers at Madonna Law Group. We can help defend you against the allegations you face. Schedule a free consultation today by filling out the online form or calling (800) 557-0411.
Resource:
tallahassee.com/story/news/local/2020/07/14/nine-people-arrested-human-trafficking-charges-child-molestation-tallahassee-florida/5433136002/
https://www.manderlawgroup.com/florida-teen-who-raped-toddler-gets-life-in-prison/