High School Student Charged With Lewd And Lascivious Behavior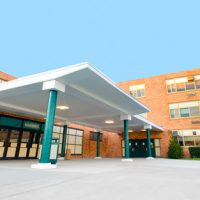 Sex crimes are taken seriously in Florida, so when a person sexually assaults another person, they can expect to be punished harshly. This is the case for a high school student who allegedly raped another student on campus in early June.
An 18-year-old student from Chiles High School is facing charges of lewd and lascivious behavior after allegedly raping a student. The student was arrested on June 2 and was subsequently suspended for his acts. Leon County Schools is recommending that the student be expelled.
The 14-year-old victim told the school resource deputy that she was raped by the boy on June 2. The deputy detained the boy on campus. The victim was assaulted by the boy while in a restroom stall. She told him "no" and "stop," but he persisted. She pushed open the stall, but the boy forced it closed and had sexual intercourse with the victim.
The boy initially denied any contact with the girl. However, when law enforcement officials warned the boy that they would look for DNA evidence, he eventually admitted to sexual intercourse. He admitted that he lied because he knew the girl was only 14 years old.
The boy is facing a charge of lewd and lascivious behavior involving a victim between 12 and 16 years old. He was taken to Leon County Detention facility, where he is being held on $50,000 bail. The Leon County Sheriff's Office is still investigating the incident.
What is Lewd and Lascivious Behavior?
Lewd and lascivious behavior may not seem as bad as sexual assault or rape, but it is still a serious crime. It is considered a felony in the second or third degree, which can result in significant prison time as well as registry as a sex offender.
There are four types of lewd and lascivious behavior:
Lewd and lascivious battery. This is a second-degree felony. It involves a sexual act with a person between the ages of 12 and 16. The victim must have been coerced to engage in sexual activity.
Lewd and lascivious molestation. This can be a life felony, second-degree felony, or third-degree felony, depending on the ages of those involved. Molestation involves touching a person under the age of 16 in the genitals, chest, or buttock, whether it be under or over the clothing. It may also involve coercing the victim to touch the perpetrator's body.
Lewd and lascivious conduct. This is charged as a second- or third-degree felony. It involves other forms of lewd touching of a child under the age of 16.
Lewd and lascivious exhibition. This is charged as a second- or third-degree felony. It involves indecent exposure or masturbation.
Seek Help for Your Criminal Defense Case
Lewd and lascivious behavior offenses are crimes that are sexual in nature. These offenses are often punished harshly, forcing a person to register as a sex offender for life.
If you are facing such criminal charges, make sure you understand your legal rights. Seek legal help from the Dade City & Zephyrhills lewd & lascivious behavior lawyers at Madonna Law Group. Our experienced team can help you with a solid defense. To schedule a consultation, call (800) 557-0411 or fill out the online form.
Resource:
tallahassee.com/story/news/2021/06/08/chiles-high-student-charged-rape-girl-school-restroom/7605613002/