Massage Therapist Arrested For Sexual Battery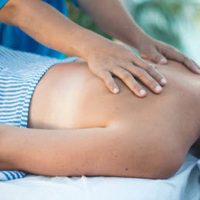 Many people enjoy regular massages, as they are often seen as relaxing experiences. However, it can quickly turn into a tense situation when a client feels as though they are being touched inappropriately.
This is what recently happened in Winter Park. A 21-year-old massage therapist was arrested on October 5, nearly a month after the client reported the situation to police.
The victim scheduled a two-hour massage for September 9. She fell asleep about one hour into the appointment. When she woke up, she found the man touching her inappropriately.
She asked the man to stop and he apologized several times. The woman reported the man to police the following day. An investigation showed that the man had been accused of sexual battery on two previous occasions.
The man is now facing multiple criminal charges for sexual battery on a person 18 years or older and violation of the Massage Practice Act.
Sexual Misconduct in Massage Therapy
Sexual misconduct in the practice of massage therapy is strictly prohibited. The foundation of the massage therapist-patient relationship is mutual trust. A massage therapist may violate this trust  by inducing the patient to engage in sexual activity outside the scope of practice. Sexual misconduct can also occur through inappropriate words, crude behavior, and demeaning comments. These actions are considered grounds for disciplinary action by the state board.
Sexual Battery Defense 
Defending a claim of sexual battery can be challenging. It often becomes a he said/she said situation in which it's one person's word against the other. Should the client's words be taken seriously? Who is right?
One way to defend yourself as a massage therapist is to have evidence of the actual sessions. Sometimes massage sessions are videotaped to either help the clients better in the future with certain difficult spots or to protect the integrity of these massage sessions. If the client is accusing the massage therapist of inappropriate sexual behavior, the taped sessions can help determine if these are unfounded allegations. Indeed, false allegations are very common.
Still, the massage therapist will likely need a lawyer to counter the claims, present evidence, and appropriately argue the case. Sexual battery cases should not be taken lightly. A conviction could lead to criminal penalties (including lengthy prison time) and license revocation, so a person's entire livelihood is at stake.
Seek Help for Your Sexual Battery Case
Professionals who have to touch people for a living, such as massage therapists, often get accused of sexual battery and other sex crimes. Sometimes the accusations are true; in other cases, they may be false.
There's a lot at stake. You could face life in prison. That's why you need someone on your side who can best defend your case. Seek legal help from the experienced Dade City & Zephyrhills sexual battery attorneys at Madonna Law Group. To schedule a consultation, call (800) 557-0411 or fill out the online form.
Source:
wesh.com/article/winter-park-massage-sexual-battery-arrest/41534774#