Broward County Teacher Fired for Molesting Student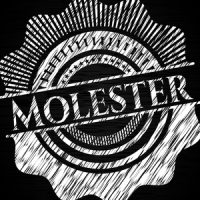 When a person is arrested for a crime that directly impacts their job—especially one that involves children—they are typically fired soon after, especially if there is significant evidence that shows that they are guilty of the crime. However, in one Florida case, a teacher was charged with molesting a student and the school district did not fire the teacher until 15 months later.
In October 2018, a 34-year-old teacher from Parkway Middle School in Lauderhill was charged with child molestation. He faced one charge of lewd and lascivious conduct after sexually touching a female student under the age of 16. The man was temporarily in jail and released in November 2018. As part of his release, he is not allowed to have any contact with a child who is not his own biological child. In March 2019, he was given permission to visit relatives in Orlando, but he was not allowed to attend any Disney theme parks. The case is still pending, and the man has pled not guilty.
However, it wasn't until 15 months later—on February 4, 2019—that the man was fired from the school, where he had taught social studies for the past five years. A district termination request was approved that day for the teacher. The request stated that the man is unable to perform his main duty—teach children—since he is no longer allowed to be around minor children. A statement from the chief communications officer's office states that the man is actually still with the district and has been reassigned to a different job that requires no contact with students.
It is unknown why the school district kept the teacher on the payroll for so long, but nevertheless, the man's lawyer calls the firing unfair since he has not yet been convicted of any crime. They plan to appeal the decision.
In the teacher's arrest, the female student alleged that the man lewdly grabbed her lower back and repeatedly rubbed his foot on her leg while class was in session. He also constantly winked at her and asked her to send him photos of herself.
In one incident, the teacher took the student's cell phone and put his personal Snapchat on it so she could send him photos. The girl detailed how the teacher also moved her seat right next to his desk—away from the other students—so he could repeatedly rub his foot up and down her leg. She gave police a photo as proof.
The teacher's actions made the girl uncomfortable. She even told her friends she didn't want to be alone with him.
Seek Help for Your Criminal Case
In Florida, molestation is considered a felony. A person can typically face 5-15 years in prison. In some cases, depending on the age of the victim and perpetrator, a person can spend life in prison.
You can avoid this fate. Protect yourself and your legal rights with help from the Dade City & Zephyr Hills lewd and lascivious molestation attorneys at Madonna Law Group. They can assess your case and provide you with a solid defense. To learn more, schedule a free consultation by calling (800) 557-0411 today.
https://www.manderlawgroup.com/orlando-teacher-arrested-for-molesting-teen-student/