Orlando Teacher Arrested for Molesting Teen Student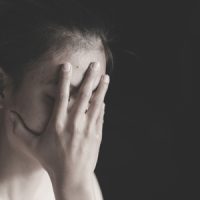 Teachers have a responsibility to teach students and help them to learn subjects that will help them succeed in life. However, some teachers cross the line. They spend a lot of time with their students. Five days a week for at least six hours a day, students attend school and may have the same teacher the entire time. Teachers get to know their students well. Some form acceptable teacher-student bonds. Some teachers desire something romantic with their students, which is illegal.
This was what happened to a private school teacher in Orlando. The man was arrested on November 12 for lewd or lascivious conduct after molesting a 13-year-old female student. The 36-year-old teacher faces additional faces, including child abuse, offenses against a student by an authority figure and contributing to the delinquency of ka minor.
The man, who taught at Victory Christian Academy, allegedly began abusing the girl last school year, when she was in his sixth grade class. The girl told police that the teacher would ask her to come to class early or stay late. The teacher would inappropriately touch her while they were alone. He would also touch the girl during school hours, such as when the students would line up to go outside for recess. He even told the student's mother to buy the girl different bras. The girl claimed that the abuse lasted almost the entire school year.
When questioned by the Department of Children and Families, the teacher admitted that he engaged in inappropriate behavior with the 13-year-old victim. He was also inappropriate with students under the age of 13 from other schools he previously worked at. The man also admitted that he was addicted to sex. He has since been fired from Victory Christian Academy.
What is Lewd and Lascivious Molestation?
Under Florida Statutes Section 800.04, lewd and lascivious molestation occurs when a person intentionally touches the breasts, buttocks or genitals in a sexual manner of a child under 16 years of age. It can also refer to the perpetrator forcing or enticing the child to touch him or her in a sexually explicit manner.
A person convicted of lewd and lascivious molestation commits a felony crime. The punishment is based on the ages of the accused and the victim. When the victim is between ages 12-16 and the offender is under the age of 18, it is a third-degree felony. It is a second-degree felony if the victim is under 12 years old and offender is under age 18. When the victim is between 12 and 16 years old and the offender is over the age of 18, it is a first-degree felony. Lewd and lascivious molestation becomes a life felony when the victim is younger than 12 years old and the offender is an adult over the age of 18.
Seek Help for Your Lewd and Lascivious Molestation Case
Lewd and lascivious molestation cases are felonies that involve years of prison time. You need a strong legal team to help you get a good outcome. Hire the Dade City & Zephyrhills lewd & lascivious molestation lawyers at Madonna Law Group as soon as possible to preserve your legal rights. Schedule a consultation today by calling (800) 557-0411.
Resource:
orlandosentinel.com/news/breaking-news/os-ne-victory-christian-academy-teacher-arrested-20191112-p2f77qqhs5gw3h6csoufqxiyu4-story.html
https://www.manderlawgroup.com/florida-music-instructor-charged-with-lewd-and-lascivious-behavior/