Florida Man Faces 70 Years In Prison In Child Porn Case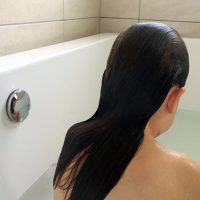 Many people fail to take child pornography charges seriously. Some go too far and create their own porn, taking photos and videos of nude children. They may even have inappropriate contact with the child, leading to sexual battery charges.
This was the case for a Florida man, who is facing 70 years in federal prison for taking sexually explicit photos of a 4-year-old girl and uploading them online. The 23-year-old man from Stuart is facing additional charges, including five counts of sexual battery. If convicted, he could face life in prison.
Authorities in Wisconsin were contacted regarding someone producing inappropriate sexual content involving the child and sharing it online. In January, an undercover agent posing as a 34-year-old Wisconsin woman went on the messaging app Kik. They joined several groups in order to find child porn users. They found the man in one of the groups.
While in the group, the man uploaded three sexually inappropriate images of the girl. The FBI agents messaged the man directly and asked about the photos. The man told them the girl was 4 years old.
FBI agents were able to get the man's name, email address, and IP address. Deputies from the Martin County Sheriff's Office went to Cook's home to ask him about the pictures. He refused to respond.
Deputies executed a search warrant on the man's home. They recovered multiple electronic devices that contained images and videos of children being sexually abused. The man was later arrested.
The man faces 70 years in federal prison. His defense attorney is fighting for a much lighter sentence, stating that the man has no prior violent criminal convictions and has suffered from significant mental health issues from issues stemming from his childhood. As a child, he was allegedly abused by his father and exposed to child porn. The man has allegedly accepted full responsibility and remorse for his actions.
However, the assistant U.S. attorney is arguing for the man to serve the maximum prison term to show that there are consequences for illegal online activities. He claims that the man's actions were "heartless and heinous" and that he inflicted a lot of harm on young children. The man also encouraged others to sexually abuse children.
The man has other charges pending state charges, including transmission of child pornography and promotion of the sexual performance of a child. The actions occurred between February 2019 and April 2020. He has a hearing scheduled on November 19.
Seek Help for Your Criminal Defense Case
Child porn is a serious offense in Florida, especially when other criminal charges are involved. Sexual battery is an especially serious crime when it involves a child.
If you have been accused of such a crime, you need legal help right away. Seek a strong defense from the Dade City & Zephyrhills sexual battery attorneys at Madonna Law Group. We can help you deal with the authorities. Schedule a consultation today by filling out the online form or calling (800) 557-0411.
Source:
tcpalm.com/story/news/crime/martin-county/2021/10/15/nikolas-cook-stuart-sentenced-federal-court-sexual-battery-child-in-porn-case/8459182002/