Arrest Made in 1999 Sexual Battery Case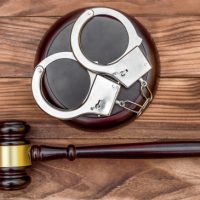 Sometimes criminal cases go cold when there is not enough evidence to convict someone of a crime. However, many cases are seeing the spotlight once again thanks to improvements in DNA testing and analysis. A Florida sexual battery case from 1999 is making news once again now that DNA testing has led police to the suspect.
A 59-year-old man from Pinellas County has been arrested and charged with sexual battery in a November 1999 incident in Dunedin, where he forced a woman to perform oral sex on him at knifepoint. The victim, a 30-year-old woman, had left her door unlocked after leaving for a short period of time. When she returned, the man was hiding inside her home. He attacked the woman, threatening her with a knife and forcing her to perform oral sex on him. The man then ordered her to destroy the evidence of the sex act by taking a shower. The woman refused, instead locking herself in her bathroom. She then started yelling for help, causing the man to leave. She then called the police when the man left.
DNA from the case was originally collected in 1999, but did not yield any arrests. However, in 2020, detectives from the Pinellas County Sheriff's Department resubmitted the DNA evidence. A profile was created and uploaded into state and national databases. The man's profile was in the database from a previous conviction and the submitted DNA matched his.
On May 5, detectives went to the man's house. He denied the allegation, but was arrested and taken to Pinellas County Jail. The man was charged with one count of armed sexual battery.
The man's sister-in-law defends him, saying there's "no way" the man did it. She believes the results of the DNA test are false and would bet her life that he didn't do it. Despite the woman's claims of innocence, the man has been accused of a felony charge of sexual battery with a deadly weapon. He is in jail with no bond set.
No matter how much someone wants to believe that their loved one did not commit a crime, defending against these types of cases is very difficult. That's because the man and the victim did not know each other, so how did his DNA get on her? He'll have a hard time trying to defend himself, as DNA evidence is very powerful. No two people have the same DNA unless they are identical twins. This means that DNA evidence collected from a crime scene can legally be used to convict someone of a crime—even after more than 20 years.
Seek Help for Your Case
Sexual battery is a serious crime that could lead to harsh penalties, including life in prison. Get the legal help you need to defend your case.
The Dade City & Zephyrhills sexual battery attorneys at Madonna Law Group can assess your case and help you get the best possible outcome. Schedule a consultation by calling (800) 557-0411 or filling out the online form.
Resource:
wfla.com/news/pinellas-county/arrest-made-in-1999-dunedin-sexual-battery-case/
https://www.manderlawgroup.com/will-divorced-parents-battle-over-kids-covid-vaccinations/