Dance Teacher Accused of Sex Abuse, Lewd and Lascivious Behavior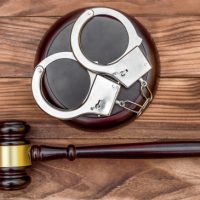 Parents automatically assume that coaches and teachers will behave appropriately around their children. However, that is not always the case. Sometimes these adults use their positions of trust to get emotionally and physically close to their students. They may even engage in illegal sexual behavior.
A dance teacher in Florida was recently arrested for sexually abusing his students. The 25-year-old man was arrested in December and has pled not guilty to multiple sex-related charges, including sexual activity with a child age 16 or 17, lascivious behavior and solicitation of a minor.
The man, who was featured on the TV show "Dance Moms," worked at Peaches Dance and Music Orlando. He has since been fired from his job there.
Several agencies, including the Orange County Sheriff's Office, Winter Garden Police Department and the Department of Children and Families, are investigating the charges, which stem from claims made by a couple of the man's students. Two teenage girls who took dance lessons from the man are accusing him of sexual battery and manipulation.
The man did more than teach dance lessons. He often connected with the students outside of the dance studio. He would take students to lunch, celebrate their birthdays and watch movies with them. He would also connect with students over social media.
One student admitted that she idolized the dance teacher. She thought he was famous based on his appearances on the "Dance Moms" reality television show, which featured dance students, their moms and the studio.
The man used his fame to his advantage. He would ask his female students for sexually explicit photos and videos. The girls would comply with his requests, since the dance teacher would get scary if the girls didn't do what he asked. He would yell and curse at the girls if they didn't send him the photos and videos he requested. He would also ignore some girls for days and even threaten to stop lessons.
The man even sent messages to one girl claiming that he loved her. He brought one girl to his house in December and had her perform a sex act on him. He then drove her back to the dance studio and told her to erase the act from her memory and not tell anyone what happened.
Another teen girl claimed that she had gone to the man's house on 10 different occasions and engaged in similar encounters.
The girls engaged in the sexual activity because they admired and trusted the man. They wanted to do whatever it took to keep him in their lives. An employee at the studio, however, never saw any inappropriate behavior between the dance teacher and the female students. The employee even saw him as a "nurturing teacher."
The dance teacher was fired from the dance studio in December for inappropriate behavior. He has a court hearing scheduled for May 5.
Seek Help for Your Criminal Defense Case
Criminal charges involving sex abuse and molestation are punished harshly in Florida. You could be labeled a sex offender for life.
Protect yourself with a solid defense. The Dade City lewd & lascivious behavior lawyers at Madonna Law Group can help. Schedule a consultation today by calling (800) 557-0411 or filling out the online form.
Resource:
nbcmiami.com/news/local/dance-teacher-featured-on-dance-moms-accused-of-sex-abuse-in-florida/2385990/
https://www.manderlawgroup.com/man-killed-in-solo-vehicle-crash-in-pensacola/